As of last week, a humanitarian crisis began unfolding in Myanmar's north eastern Rakhine state, as aid agencies, such as the International Rescue Committee and the International Organisation for Migration, have been blocked from entering the townships of Rathidaung and Buthidaung.
The agencies were banned amid accusations they've been assisting foreign journalists in the region that has seen increasing fighting between the Tatmadaw – the Myanmar government forces – and the Arakan Army (AA): an armed independence group made up of Buddhist Rakhine people.
However, as usual those set to bear the brunt of these restrictions are the stateless Rohingya population. Having long been denied citizenship in their own country, the mainly Muslim minority have suffered waves of brutal crackdowns from the Myanmar military and local Buddhist citizens.
Much of the Rohingya population – more than 900,000 – are now living in refugee camps in southern Bangladesh, after having fled a massive Tatmadaw assault in August 2017. While around 125,000 Rohingyas are still forced to live in internally displaced persons (IDP) camps in Rakhine.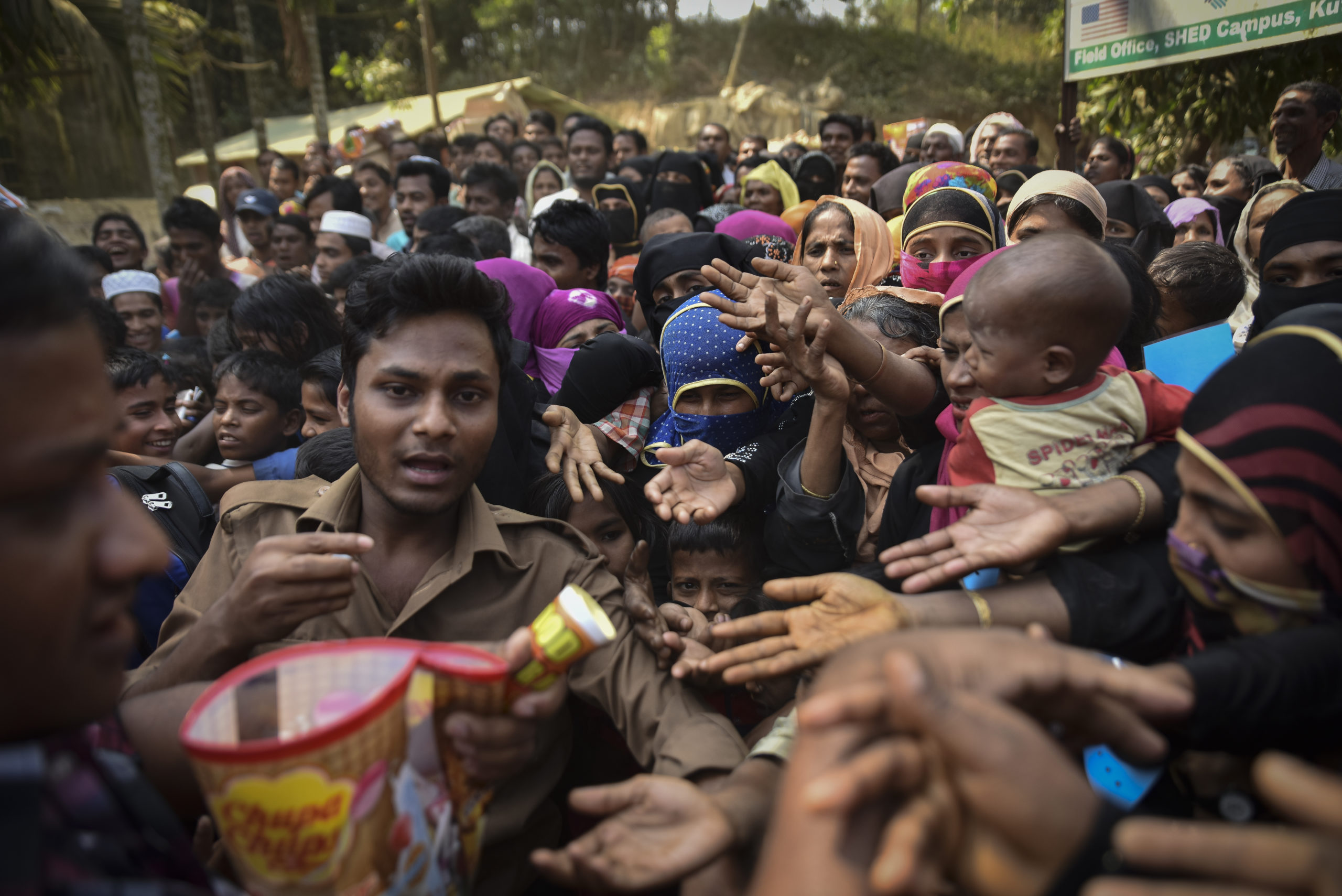 Stateless and cut off
"The situation nowadays in Rakhine state is very unstable. Every single day, fighting is happening. Checkpoints are located everywhere," explained a Rohingya person on the ground in Buthidaung township, who prefers to remain anonymous.
The Rohingya individual outlined that NGOs are restricted from conflict areas, which means those needing assistance in IDP camps are continuing to suffer.
"Movement is restricted from one village to the next," the local explained. "Sometimes with permission from an administrator you can go for restricted fishing."
The source further stated that the Myanmar government has been accusing international NGOs of providing assistance to AA troops, as it claims food sourced from these organisations has been found in the insurgents' recruitment camps.
And according to the person in Buthidaung, the Rohingya people are in a fearful state, as they can't even access markets to buy food. And authorities are demanding documents at checkpoints, which, due to biased citizenship laws and the expense, most Rohingyas don't possess.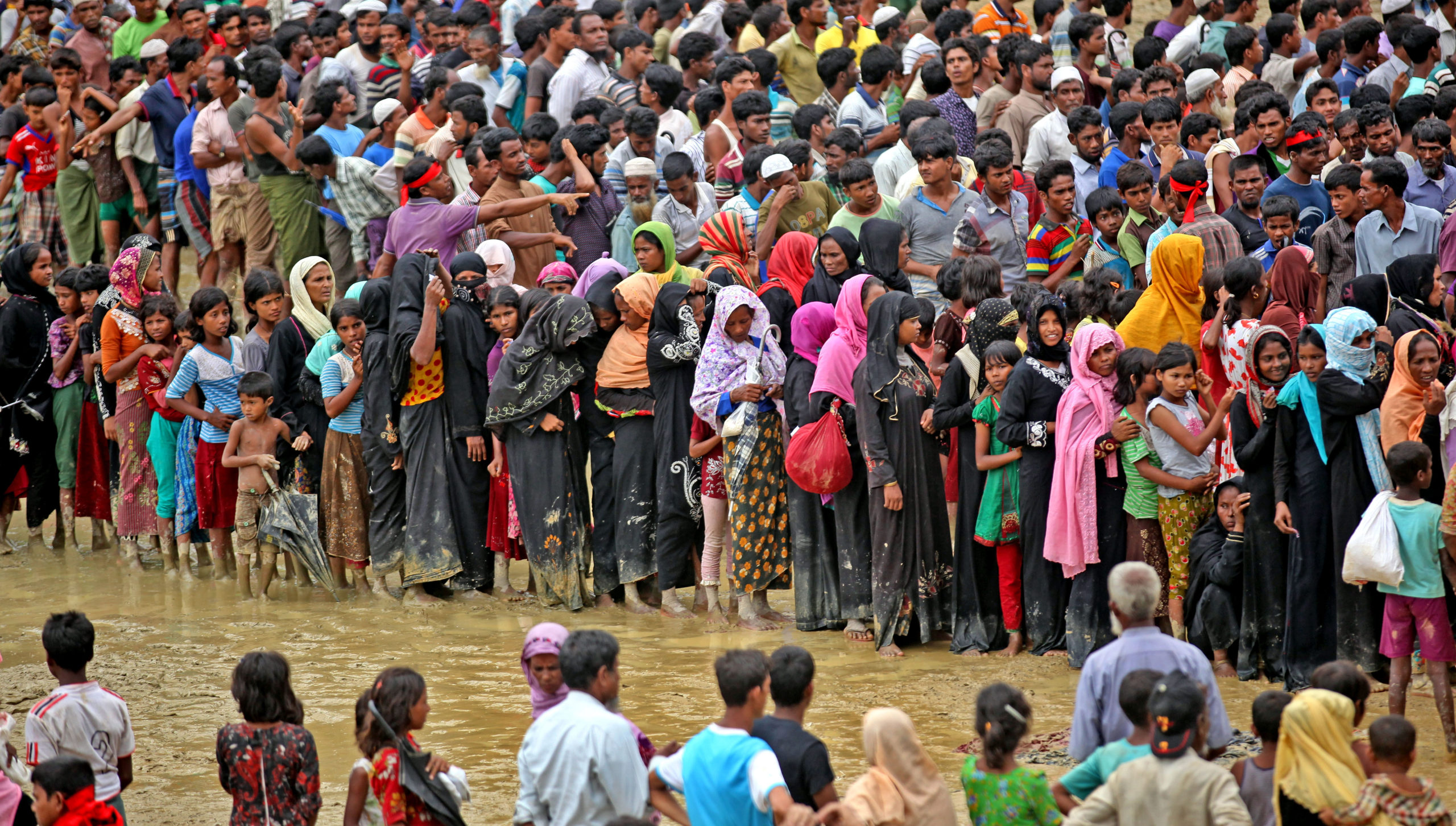 Systemic rights violations
"Good sense does not prevail in the minds of the Myanmar government and its military yet," Arakan Rohingya National Organisation (ARNO) chair Nurul Islam told Sydney Criminal Lawyers.
"Now they must cease the war with the Arakan Army, stop all draconian laws and oppressive measures on Rohingya and all other people in the interests of peace, and the law and order situation in Rakhine," the Rohingya political activist and lawyer set out.
The ARNO maintains that the situation in Rakhine state is "alarming" at present, as the "remaining Rohingya population" in the north "are living in ghettoes and confined villages". The basic rights and freedoms of Rohingya people have long been denied and now humanitarian aid has been cut off.
"Under the pretext of armed conflict, the government has imposed further restrictions on Rohingya people creating an impossible situation for their living and daily activities," Mr Islam concluded.
This story was originally published by Sydney Criminal Lawyers